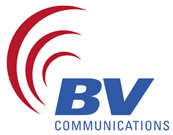 Online Security Solutions from BV Communications Powered by MX Logic
In business, many of us have a love/hate relationship with our email. We love it when we can save time sending and collecting information and effortlessly connecting with customers and employees. We hate it when we have to waste hours reading and deleting junk mail, worry about opening malware-laden messages, and comply with requests to search and retrieve old emails that may have already been deleted.
There is a solution. Keep your email network protected, your employees safe, and your business in compliance with easy and effective services from BV Communications powered by MX Logic.
Email Security – Protects your organization from spam, viruses and worms, email attacks and fraud, while enabling ongoing communications during server outages.

Web Security – Works outside the network perimeter to ward off spyware and viruses, while enabling you greater control over non-business-related Internet use.

Message Archiving – Provides the industry's safest and most reliable email archiving and retrieval capabilities, and integrates seamlessly with our comprehensive and easy-to-use Web-based administrative console.

Disaster Recovery Services – Protect your business against planned or unplanned outages so no matter what the situation, you're connected – with continuous service options not generally available with appliance or software solutions.
And, you can get complete protection through Service Bundles that include packaged combinations of Email Security, Web Security and Message Archiving.
Call BV Communications today at 877-990-2919 to find out more about online security solutions powered MX Logic! There is no easier, economical, or more effective way to keep blended security threats outside your network and keep your email archived and available.
Try our Spam Calculator